Africa is a vast and beautiful continent that offers something for everyone. The African continent is home to over 1.2 billion people who speak over 2,000 languages. With 54 countries, each one is unique and has something different to offer visitors. Whether you're looking for sandy beaches, lush jungles, or snow-capped mountains, Africa has it all.
In this TRAVELS & FLIGHTS post, we will discuss the most popular countries in Africa and the best time of year to visit them. We will also explore some of the most interesting facts about Africa and its people and even much more. Are you ready to explore this amazing continent? If so, let's get started!
Why choose Africa for traveling? The countries of africa.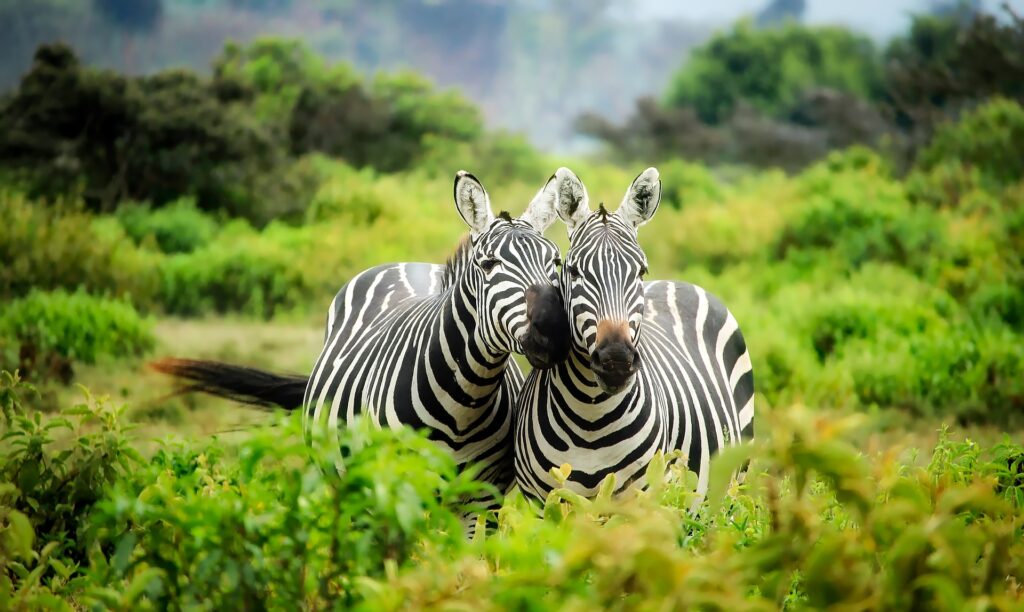 If you are looking for an amazing, diverse and unique travel destination, Africa is the perfect choice. Here are five reasons why:
Beautiful scenery: From the red sand dunes of Namibia to the stunning Victoria Falls in Zambia, Africa is home to some of the most beautiful natural landscapes in the world.
Rich culture and history: Africa is a continent with a long and fascinating history. There are ancient ruins to explore, traditional tribes to meet and vibrant cities to discover.
Amazing wildlife: Africa is well known for its incredible wildlife. Whether you want to go on a safari in Tanzania or see gorillas in Uganda, there are many opportunities to encounter amazing animals in their natural habitat.
Friendly people: Africa is a very welcoming continent. The people are warm and hospitable, and you will quickly feel at home wherever you go.
Great food: African cuisine is delicious and varied. From fiery curries in South Africa to fresh seafood in Mozambique, there are many tasty dishes to try.
So what are you waiting for? Start planning your African travel and flight today!
The most popular languages in Africa
Africa is a vast and culturally diverse continent, with over 2000 languages spoken across its 54 countries. Here are five of the most popular languages spoken on the African continent:
Arabic: Spoken in North Africa, Arabic is the official language of Algeria, Egypt, Libya, Morocco and Tunisia. It is also widely used in Chad, Djibouti, Eritrea, Somalia and Sudan.
French: The official language of Mali, Niger, Senegal and Togo, French is also widely spoken in Burkina Faso, Burundi, Cameroon, Central African Republic, Congo Brazzaville (Republic of Congo), Ivory Coast (Cote d'Ivoire), Rwanda and Equatorial Guinea.
Portuguese: The official language of Angola and Mozambique, Portuguese is also spoken in Guinea-Bissau and Cape Verde.
Swahili: A widely used lingua franca in East Africa, Swahili is the official language of Kenya and Tanzania. It is also spoken in Uganda, Rwanda, Burundi and the Democratic Republic of Congo.
Zulu: The most widely spoken indigenous African language, Zulu is the official language of South Africa (along with English and Afrikaans). It is also spoken in Lesotho, Botswana, Zimbabwe and Mozambique.
These are just a few of the many languages spoken on the African continent. With such diversity, it's no wonder that Africa is often referred to as the "cradle of humanity."
When planning your trip to Africa, keep in mind that the best time to visit depends on where you want to go. For example, if you're interested in seeing wildlife, the best time to visit East Africa is between December and March, when animals are more active due to cooler temperatures and longer days. If beach weather is what you're after, then October to April is the best time to visit North Africa and Southern Africa. Keep in mind that many parts of Africa experience rainy seasons during these months, so be sure to pack accordingly!
The most beautiful countries in Africa
There are many beautiful countries in Africa. Some of the most popular tourist destinations include Egypt, Morocco, and South Africa. Each country has its own unique culture and natural beauty.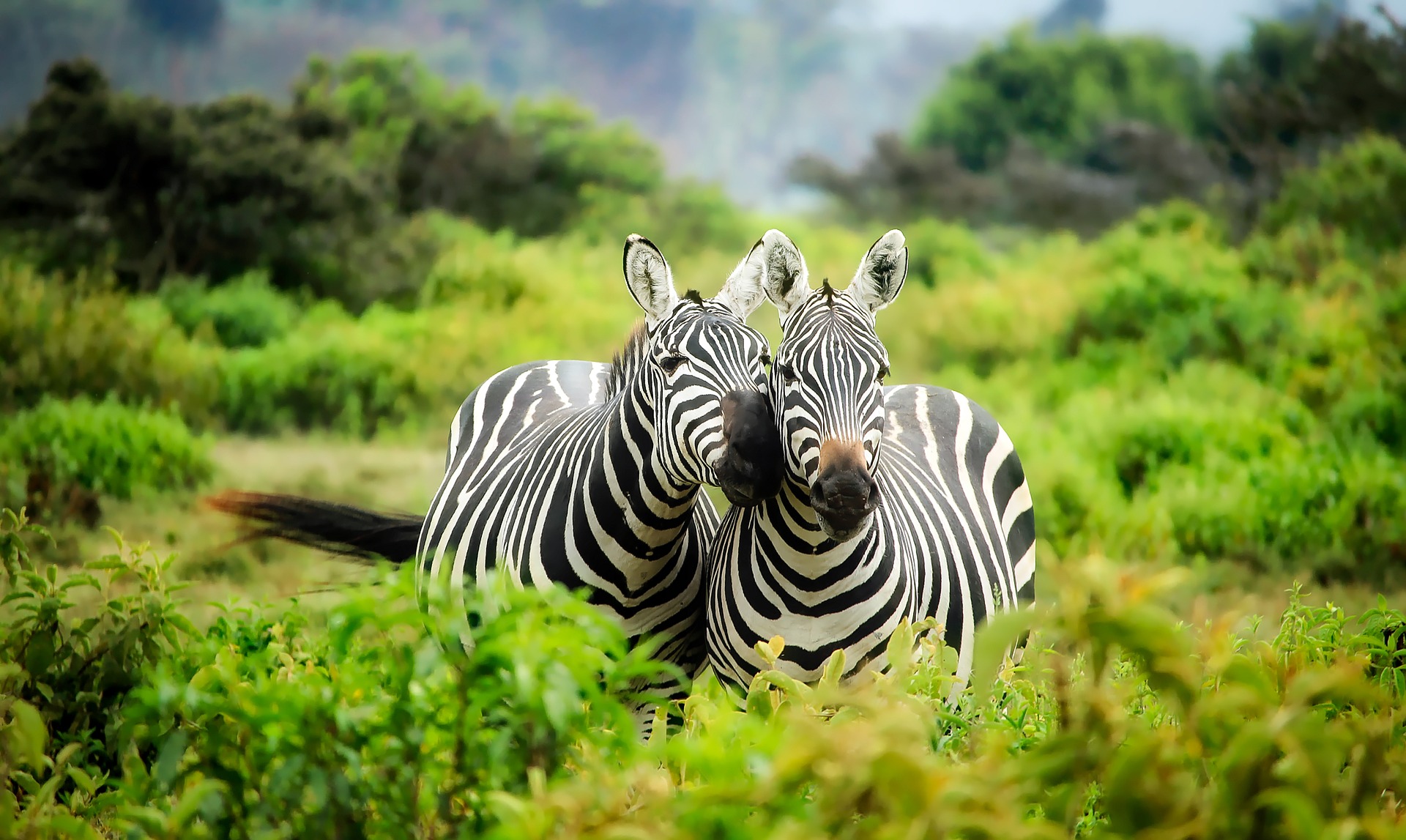 Egypt is home to some of the most iconic historical landmarks in the world, such as the Great Pyramids of Giza and the Sphinx. Visitors can also enjoy a cruise down the Nile River or explore one of the many ancient temples.
Morocco is a North African country with a rich history and culture. The city of Marrakech is a popular destination for visitors, with its vibrant markets and colorful architecture. Other popular attractions include the Sahara Desert and the Atlas Mountains.
South Africa is a diverse country with something for everyone. Visitors can enjoy the natural beauty of Kruger National Park, go on a safari, or explore the vibrant city of Cape Town. There are also many world-class beaches along the country's coastline.
Africa is a continent with a lot to offer visitors. From the ancient ruins of Egypt to the vibrant markets of Morocco, there is something for everyone to enjoy. No matter what time of year you visit, Africa is sure to impress.
The most dangerous countries in Africa
Some of the most dangerous countries in Africa include Somalia, Sudan, South Sudan, and Central African Republic. These countries are plagued by war, poverty, and disease. Travel to these countries is not recommended for tourists or anyone who is not prepared to deal with the conditions there.
If you do decide to travel to any of these countries, it is important to be aware of the risks and take precautions. Traveling with a reputable tour company or organization can help reduce some of the risks associated with travel to these dangerous parts of Africa.
What are the safest countries in Africa?
The safest countries in Africa are Botswana, Lesotho, Mauritius, Namibia, South Africa, and Swaziland. These countries have the lowest crime rates and are relatively stable politically.
Top 5 helpful Africa travels & flights tips and tricks:
Africa is a continent of endless adventure and wonder. Here are five helpful tips and tricks to make your travels in Africa even more enjoyable.
Invest in a good quality camera. With so much natural beauty to take in, you'll want to be able to capture it all!
Make sure you have plenty of sunscreen and insect repellent. The sun can be quite intense in Africa, and mosquitoes can ruin any outdoor activity.
If you're planning on doing any safaris or other wildlife viewing activities, book them well in advance. Popular tour operators tend to get booked up quickly.
Be prepared for long travel days. distances between destinations can be vast, so plan accordingly when packing your bags.
Finally, don't forget to bring cash. Many places in Africa still do not accept credit cards.
With these five helpful tips in mind, you're sure to have an amazing time on your travels and flights through Africa!
To Sum Up:
Now that we've explored some of the most popular countries in Africa, let's take a look at some of the most interesting facts about this amazing continent. Did you know that Africa is the world's second-largest continent? It covers an area of 11.73 million square miles, which is about 20% of the world's land mass. Africa is also home to the world's tallest mountain, Mount Kilimanjaro, and the world's largest desert, the Sahara Desert.
Africa is an incredible continent with so much to offer visitors. We hope this TRAVELS & FLIGHTS post has inspired you to start planning your next travel and flight to Africa! Thanks for reading!
Booking Hotel … Find unbelievable deals on hotels… → Booking Hotel
Apartments, vacation rentals → Apartments
Resorts → Resorts
Villas → Villas
Bed & Breakfasts → Bed&Breakfasts
Guest houses → Guest houses
Africa Booking flight Christmas Cruises European River Cruises Finland Flights France Grenoble Italy Lake Como Lapland San Marino Santa Claus Shopping Tips Travels Vacation rentals