European River Cruises – tips and advices
Rivers have traditionally served as vital transportation corridors throughout the continent, and it is across their banks that Europe's major cities, from Budapest to Vienna, Paris, and Prague, have flourished. A river cruise is an easy, stress-free way to take it all in, returning to the luxury of your floating accommodation at the end of each day.
However, finding an excellent River Cruise in Europe to recline in a chair and watch your kids swimming at the banks of the river has become a difficult job lately. But don't worry because, in this post, you'll find some of the best river cruises in Europe and why you need to go for them. Let's get going!
River Cruise in Europe Guide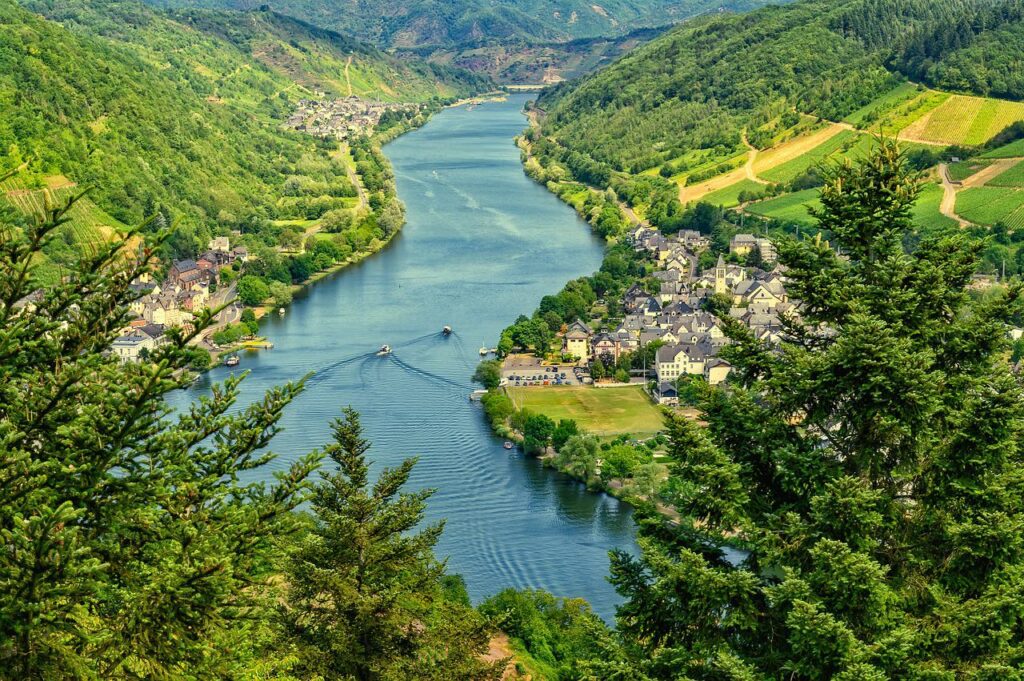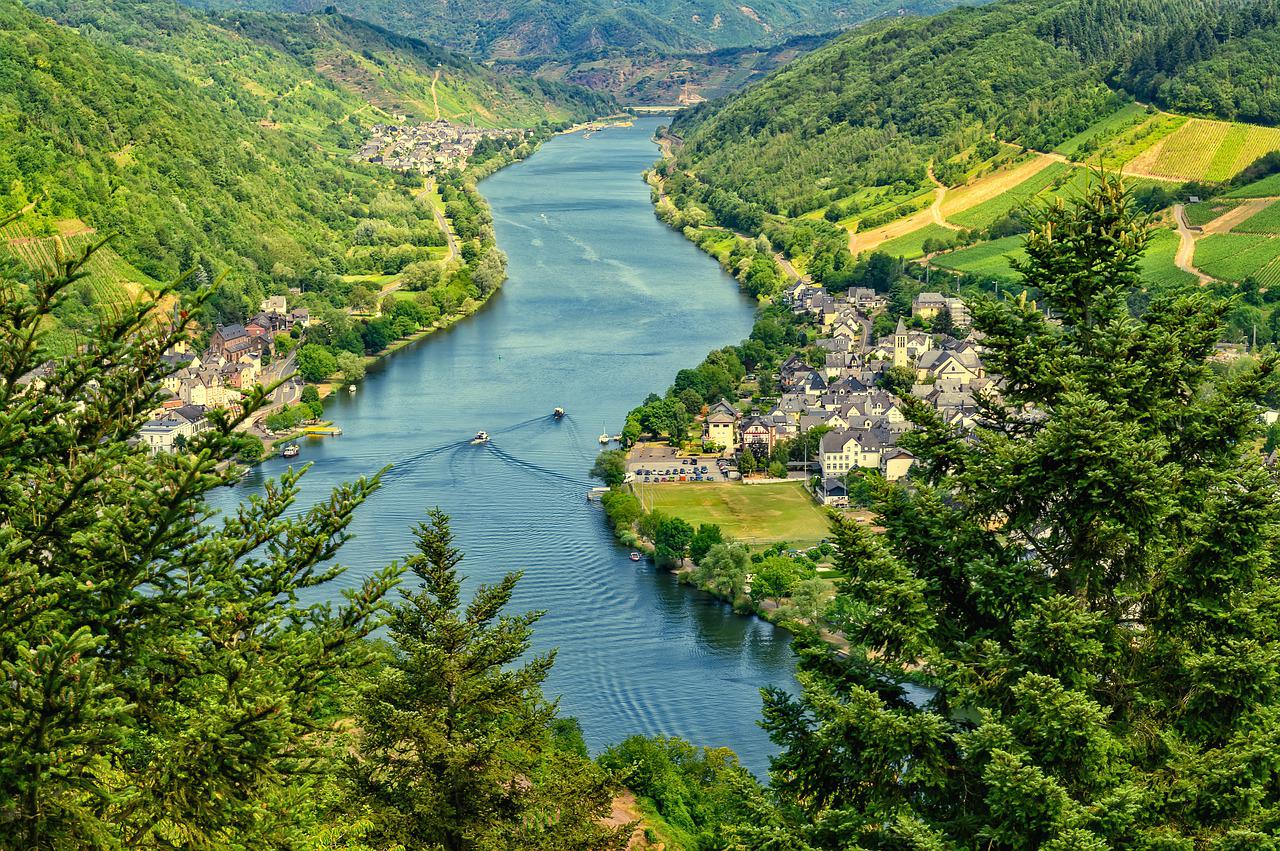 Why Chose River Cruises in Europe?

Although you wish to go somewhere on holiday, you must be looking for reasons to go river cruising in Europe. Some of the reasons are:
– Guided Tours: Although supervised excursions are an important feature of river cruises, guided tours are more relaxed. You may also choose to sightsee on your own or remain aboard the cruise. Few river cruise ships carry more than 160 people, and many carry 50, so the mood on board is calm and informal.
– Help in Finding Like-Minded People: River cruises have a lot of appeals since they allow you to share your experiences with others who are just as eager to visit a new area or cross something off your bucket list. And while you create lasting memories, you may also make lifelong friends; starting a discussion is simple when everyone is having a good time.
– Fine-Dine: On board a river cruise ship, you'll experience great gourmet dining in the most exquisite settings, with exceptional service. Because there is no assigned seating at the tiny tables of four or six individuals, the atmosphere is calm and pleasant. Menus comprise worldwide classics and regional specialties, all prepared by experienced professional chefs, and range from early morning brunches to delectable four-course meals.
– No Planning Required: A river cruise eliminates the bother of planning your vacation by providing simple flights or train connections and inspirational itineraries that have previously been tried and proven. And, unlike ocean cruises, river ships often dock in the middle of the city you're visiting, eliminating the need to board a dingy to go ashore. You should also not experience seasickness.
What is the best month of the year for a European river cruise?

The European River cruises season extends from March to December. However, the optimum time to visit Europe is in late spring, which is April to May, or early autumn, which is September to October.
When sailing Europe, there are several rivers to choose from, including the Rhine in central and northern Europe, the Danube in central and eastern Europe, and the Douro, Seine, and Rhone Rivers, as well as the Bordeaux area in Western Europe. And while covering thousands of miles of the continent and passing through several nations, their proximity to the same latitudes keeps the temperatures and climate consistent throughout the board.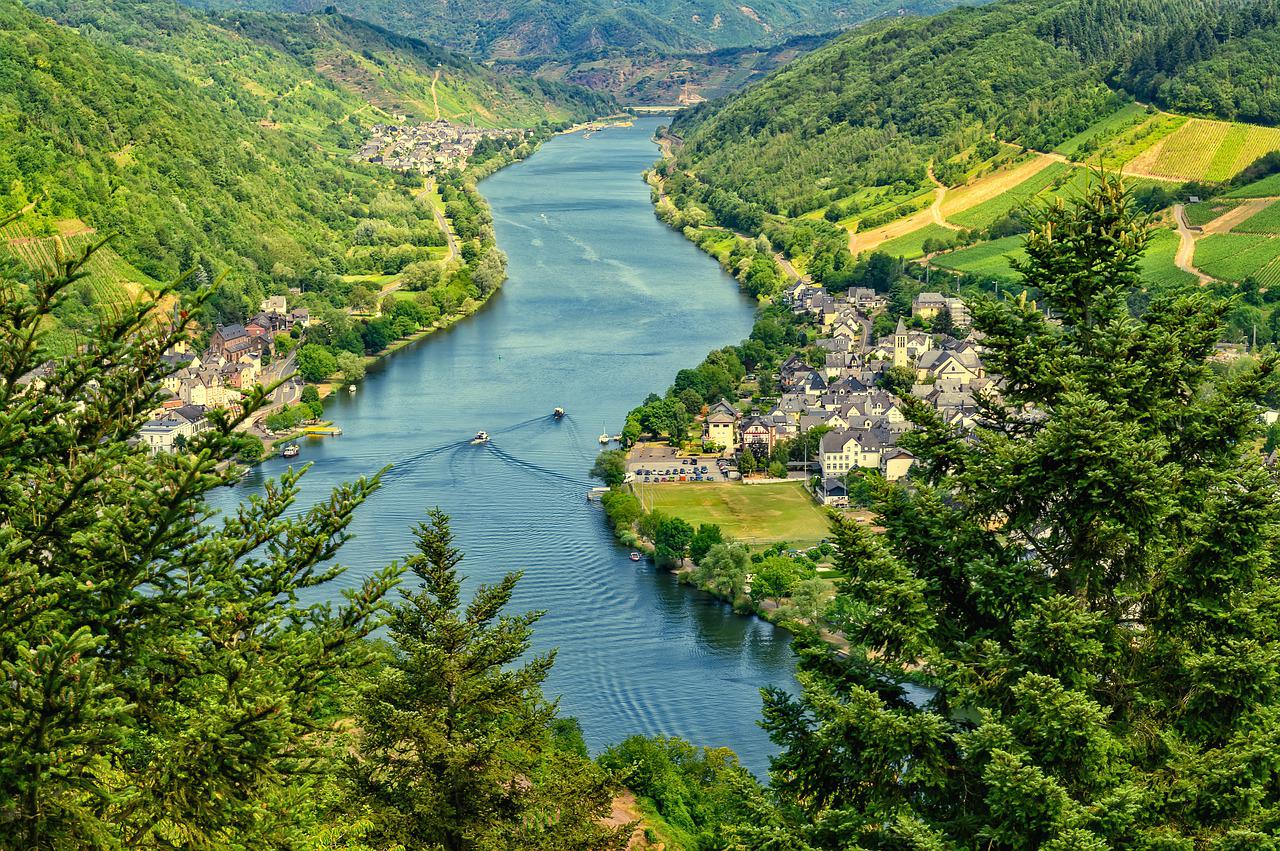 Summer River Cruises in Europe

A summer cruise between June and August offers bright, sunny weather and pleasant temperatures, ideal for admiring Europe's stunning landscapes and partaking in all of the standard activities, such as walking tours, hiking and bicycling, or just basking in the sun on the boat's deck. Summertime may be too hot and too crowded for some people.
Spring and Autumn River Cruises in Europe

The shoulder months in the spring and autumn are popular choices. Because this isn't the busiest season, it's easier to get bargains, and there are even some specialty excursions, such as tulip cruises in the Netherlands, when the spring flowers burst into their beautiful hues. As the trees change hues before winter, the autumn season has its own set of thrills.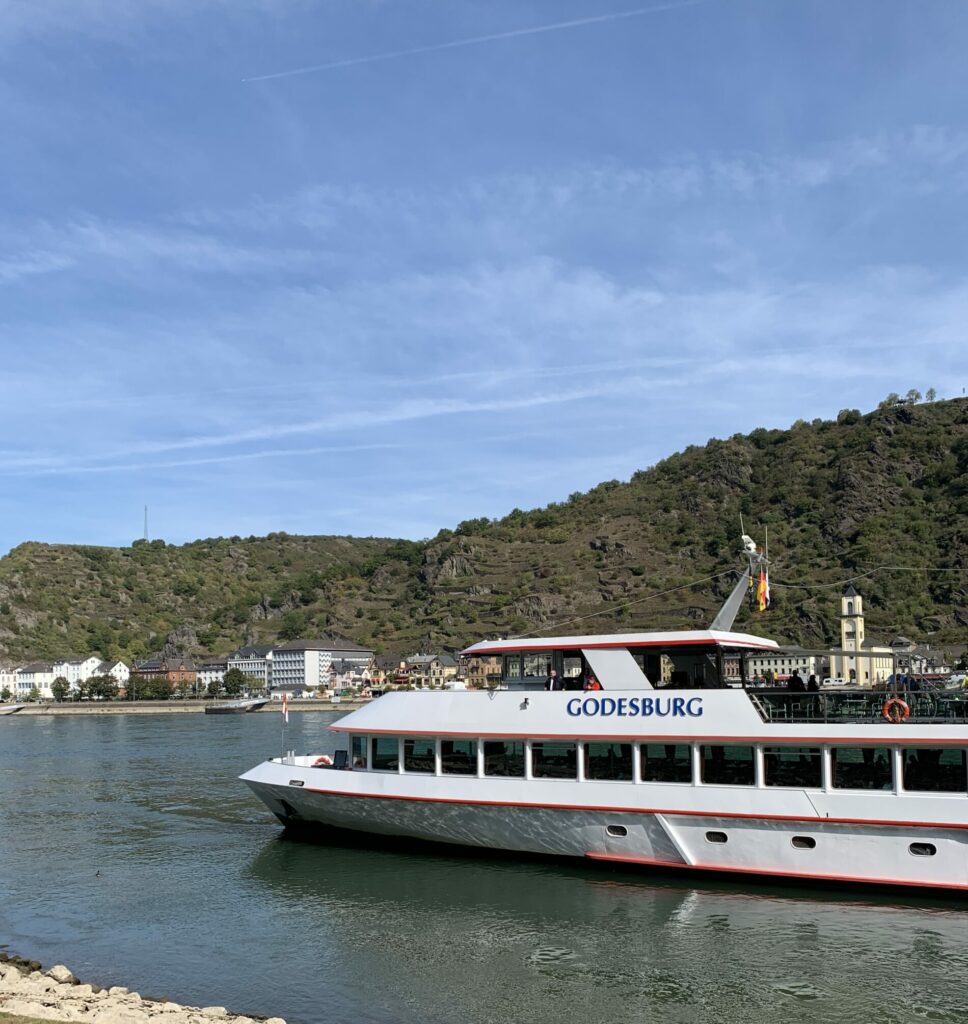 Christmas Time River Cruises in Europe

December cruises on the Danube and Rhine Rivers of classic European Christmas markets are becoming more popular, if not for the pleasant weather, but for the opportunity to view the center nations of Europe dressed in centuries-old Christmas decorations. These Christmas markets are exuberant festivities that draw travelers who want to explore more of Europe's cultural side while on a cruise.
Why Cruise in Europe's Rivers?

By selecting Europe for river sailing, you may immerse yourself in the fairytale towns, bustling cultural hubs, and breathtaking landscapes of The Netherlands, Austria, Germany, France, Hungary, and Switzerland and discover a whole new world. From beautiful wine-producing towns in Germany to culinary pleasures in Lyon (France), you may discover beauty and calm in nature. You may also take a river ride through Medieval Prague, the "City of a Thousand Spires," and learn about their culture.
Paris's magnificent boulevards and big monuments are ideal for river boating. If you are a historian, you will enjoy spending your vacation at Historic Wittenberg, the birthplace of Martin Luther. People interested in music might visit Vienna, an inspiring classical music tradition.
Famous Rivers for Cruise in Europe

In many respects, seeing the rural European landscape develop in front of you is satisfying. Yes, you can travel around Europe by plane or train, but the allure flows with the flow' and floats on Europe's most beautiful rivers on cruise trips. Cruises docked near cities cover Europe's most beautiful river excursions. These are usually urban centers where you may meet locals, go on bike tours, and participate in various activities. Some of the best rivers for a cruise in Europe are:
Danube River
The Danube River is credited with inspiring countless poetries and songs, including Johann Strauss's famous Waltz. This 2860-kilometer-long European river flows across ten nations, passing through woods, farmland, and lively towns like Vienna and Budapest. It begins in Germany's Black Forest and finishes in Romania's the Black Sea. Most boat trips will transport you back in time, presenting stories of the period when Vienna controlled an empire and more.
The Rhone River
The Rhone River, which flows 652 kilometers from the Swiss Alps to the Mediterranean, was formerly an important commerce route for the Germans and Romans. The cruise trips will leave you speechless as you sail through the terracotta-roofed buildings of the Rhône Valley or see the lavender fields of Burgundy. The optimum cruise schedule lasts eight days, beginning in Chalon-sur-Saône and finishing in Chalon-sur-Saône to Avignon (France).
The Seine River
The Seine River runs through the center of France. The 752km sailing river runs through the Paris Basin, and a cruise trip on it is often regarded as one of the greatest things to do in Paris. Unlike other European river cruises, this one lasts approximately an hour and is sails by iconic monuments such as the Eiffel Tower and Notre Dame Cathedral. You may choose from sightseeing cruise excursions, sunset cruise tours, dining cruise tours, or combining activities with a boat trip to get the whole Paris experience.
Wondering what the best river cruise in Europe is? The finest options in Europe are:
1. Venetian Lagoon
If you've ever wanted to see Venice from a gondola, stand in Saint Mark's Square, or indulge in the great cuisine available on practically every corner, the Venetian Lagoon tour is your best chance. You will sail around the Venetian Lagoon's tranquil waters and gorgeous scenery. This historical cruise includes a visit to Padua and a wine sampling experience.
Immediately after the tour, the ship will make its way to Mazzorbo through the Venetian Lagoon. Following lunch, you are free to spend some time exploring the island of Burano. During your time on a wine tour, you will also get the opportunity to see the Euganean Hills. You will have ample time to have some leisure time on your own in Venice on day three as the ship will sail around the Venetian Lagoon. This will give you the opportunity to explore the city at your own pace. On the very final night of our voyage, you will have the opportunity to attend a festive gala.
2. Paris to Normandy
Set sail from Paris to Vernon, where you may pick between two interesting guided tours: Claude Monet's beautiful gardens at Giverny or the amazing Bizy Castle, known as "Normandy's Versailles." Excursions to the famous Normandy Landing Beaches, including the Point du Hoc monument, and the American Cemetery, are available.
In Rouen, best known as Joan of Arc's birthplace, you'll take a guided stroll around the medieval neighborhood and see the gothic Rouen Cathedral, which was once the largest structure in the world. Excursion from Conflans to the picturesque and inspirational village of Auvers-Sur-Oise, connected with various notable painters, including Vincent van Gogh, or to Napoleon and Josephine's Malmaison.
3. The Rhine & Moselle
This wonderful European river cruise holiday starts in Amsterdam, Holland's vibrant and sophisticated city. On a canal tour through the exquisite grachten, you can see the gems of this 700-year-old city from a new viewpoint. Then, set sail on a scenic Rhine River cruise to Cologne, Germany, a 2,000-year-old city noted for its Gothic-style architecture. See the iconic twin-spired church and explore the cobblestone lanes of the Old City on a guided city walk.
Stop along the Moselle River in the lovely village of Cochem, where the Riesling grape is grown. Visit Reichsburg Castle, which is set amid vineyards and provides stunning views of the town and river valley below. You will also enjoy a guided stroll around Bernkastel and sample some of the region's most popular wines.
4. Tulip Time Cruise
This springtime river cruise departs from Amsterdam, Holland's vibrant city. Before embarking on your river cruise through Holland and Belgium, discover this 700-year-old city's magnificent architecture, cafés, and restaurants. Sail through Rotterdam's harbor, which is the busiest in the world. Keukenhof, often known as the "Garden of Europe," will please garden fans with its magnificent hues.
It's one of the world's biggest flower gardens, with 70 acres of parks and lakes and approximately 7 million blossoming bulbs exploding with color. Next, cruise to Antwerp, Belgium's second-largest city, noted for its centuries-old diamond trade history among antique structures and monuments mixed with contemporary architecture. You can also join a local specialist for a guided tour of Ghent, Belgium, which includes a visit to St. Baaf's Cathedral.
Its interior and cabins are non-smoking. It gives hiking, biking, and running routes on maps. Many free movie channels and English-language television are also available on the ship. Moreover, the cruise crew provides coffee and sweet pastries with afternoon tea.

Every person wants to go on a holiday trip, and what's better than going on a river cruising with your family. Since it's a once-in-a-lifetime experience, you'd be looking for the best river crises in Europe. And we hope that you know the best River Cruises in Europe after reading this TRAVELS & FLIGHTS article.
Booking Hotel … Find unbelievable deals on hotels… → Booking Hotel
Apartments, vacation rentals → Apartments
Resorts → Resorts
Villas → Villas
Bed & Breakfasts → Bed&Breakfasts
Guest houses → Guest houses