Indulge in a bite of bliss in this Lindt Home Of Chocolate Review, the home of chocolate that satisfies every sweet tooth craving. Visit Lindt Home of Chocolate: An Irresistible Chocolate Experience.
When it comes to premium quality chocolate, Lindt is a name that immediately comes to mind. With a rich history dating back to 1845, this Swiss chocolate brand has become synonymous with luxury, quality, and indulgence.
From velvety smooth chocolate bars to melt-in-your-mouth truffles and creamy pralines, Lindt offers a wide range of products to tantalize your taste buds. With its secret roasting process and use of only the finest ingredients, it's no wonder why Lindt is considered one of the leading chocolate brands in the world.
In this review, we'll take a closer look at what makes Lindt the home of chocolate and why it's a must-try for every chocolate lover. We will also explore Lindt's history, its chocolate museum, the courses it offers to the enthusiasts, and the Lindt shop tour. Let's get started.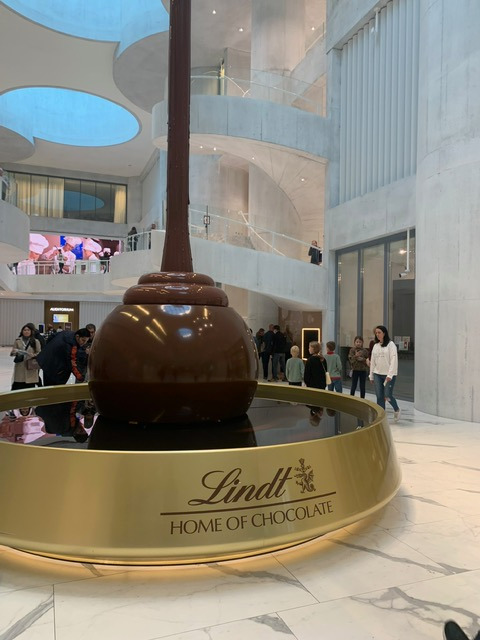 Lindt History

Lindt is a Swiss chocolate company with a long and illustrious history. David Sprüngli-Schwarz and his son Rudolf Sprüngli-Ammann established it in Canton Zurich, Switzerland, in 1845. The firm began as a tiny candy store and has now evolved to become a major worldwide chocolate brand.
The firm has always concentrated on utilizing the best ingredients and a proprietary roasting procedure to make its chocolate. This attention to precision has helped Lindt build a reputation for creating some of the world's greatest chocolate.
The iconic Lindor chocolate balls were created in 1949 and rapidly became one of the company's best-selling items. Lindt has expanded its product line throughout the years, now providing a diverse selection of chocolate goods such as truffles, pralines, chocolate bars, and limited-edition items.
Lindt is now a worldwide brand in numerous countries, including the United States, Canada, Europe, and Asia. Despite its expansion, the firm remains loyal to its Swiss tradition and quality, making it a popular brand among chocolate lovers worldwide.
Chocolate Tour and Chocolate Museum – Lindt Home Of Chocolate

The Lindt Chocolate Tour in the Lindt Home Of Chocolate and Chocolate Museum provide a one-of-a-kind and immersive experience for chocolate enthusiasts. The tour in the Lindt Home of Chocolate takes guests behind the scenes of Lindt chocolate's history, manufacture, and artistry. It is a chance to learn about the brand's history and dedication to excellence while tasting some delectable goods.
The Lindt Chocolate Tour and Museum include the following highlights:
Cocoa Cultivation
The chocolate-making process starts in the interactive tour's first room, devoted to cocoa, one of chocolate's primary ingredients. You can learn more about the origins of Lindt chocolate by visiting the farms and factories where cocoa beans are produced and harvested.
Chocolate History
Discover why cocoa beans, for instance, were used as cash in Central America, where chocolate received its name, and how it made its way from the Central American highlands to the European working class.
The Swiss Pioneers
This chamber is remarkable and will teach you how a little mountain nation became a global leader in the chocolate industry. As we were touring the factory, they said that in 1879, Rudolf Lindt devised a machine in Bern for conching, or combining and rubbing raw ingredients until the mass reached its ultimate fine consistency. Then, it became a lot easier to produce chocolate bars in bulk.
Unlimited Chocolate Tasting
Children and adults can play quality control inspectors after the "production line" in an interactive experience on a touch interface. It's that much fun in the chocolate testing phase. At the same time, adults learn about the manufacturing process and delight their taste buds simultaneously.
After your fill of sampling delectable chocolate, get your photo taken in a photocell and forwarded to you by e-mail as a souvenir.
LINDT CHOCOLATE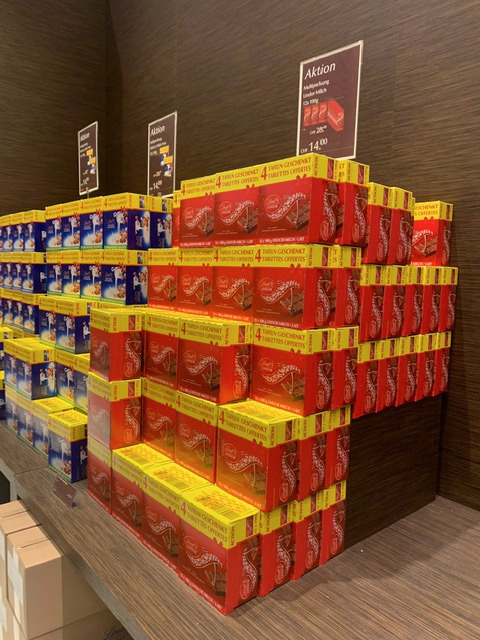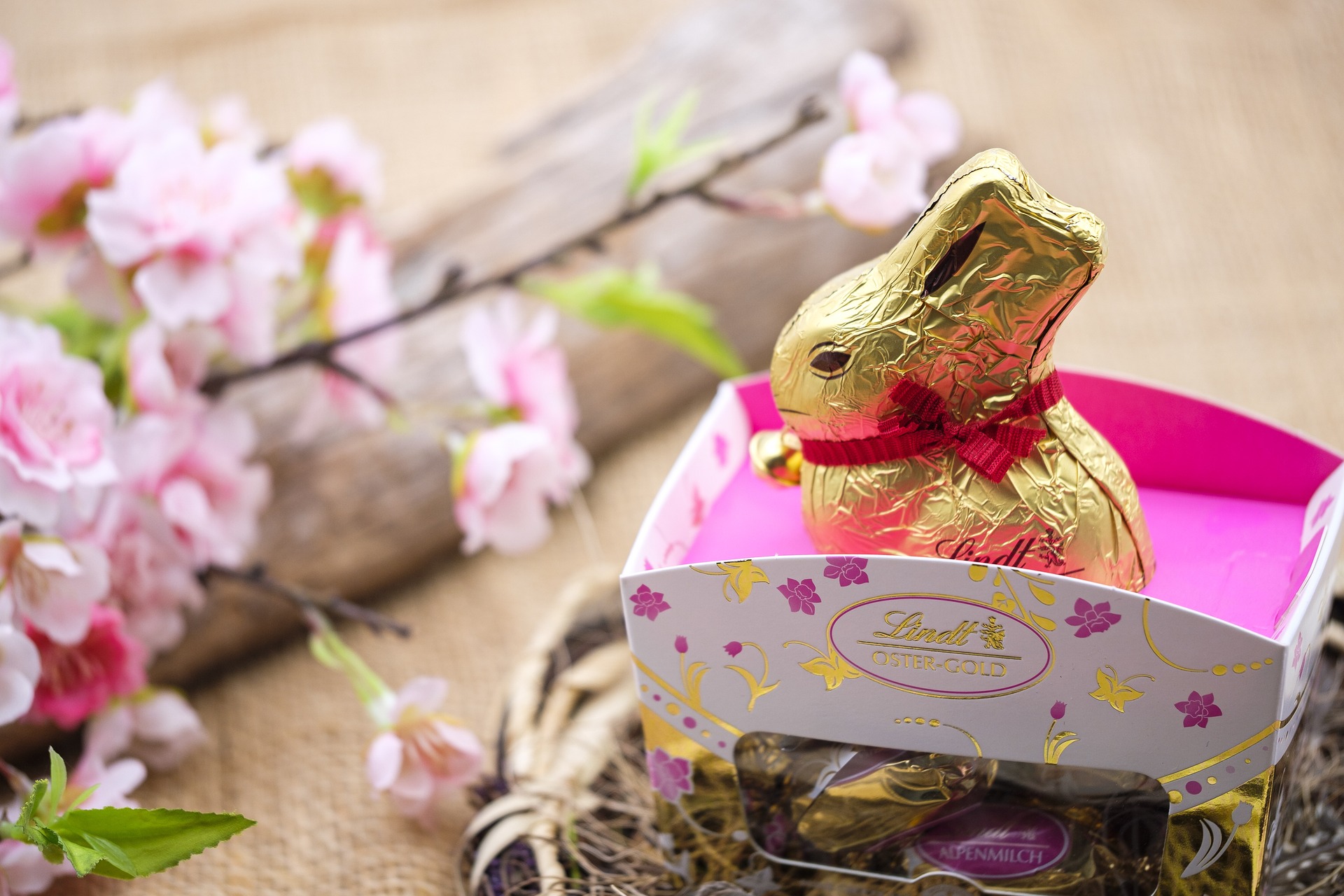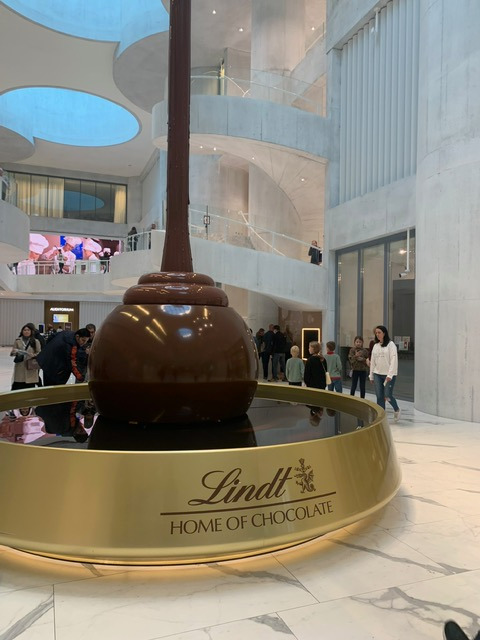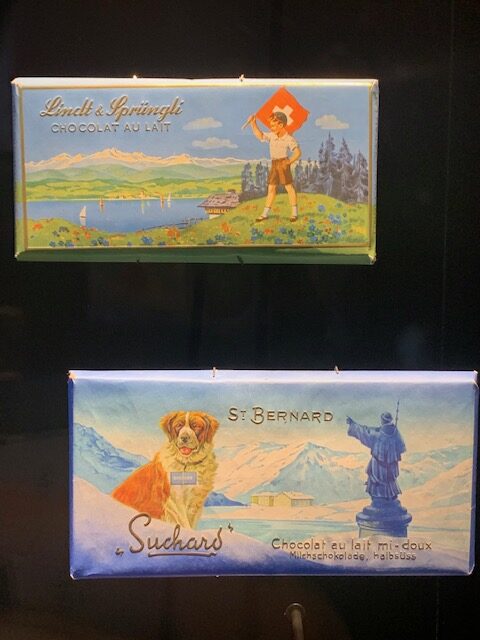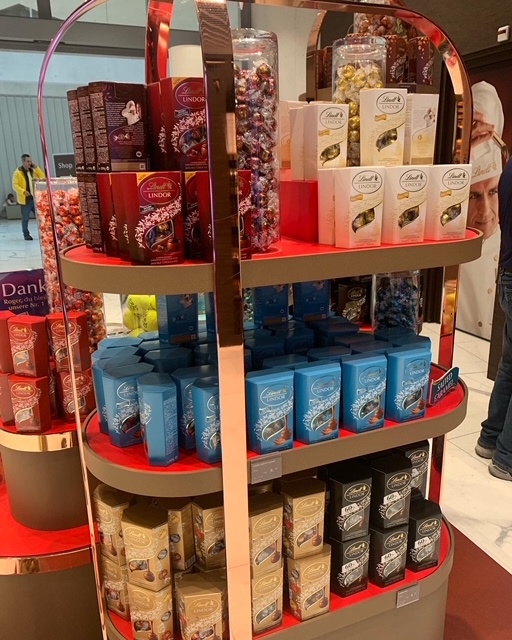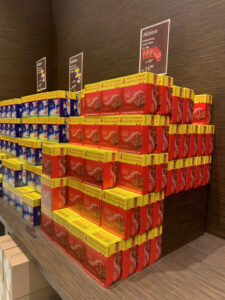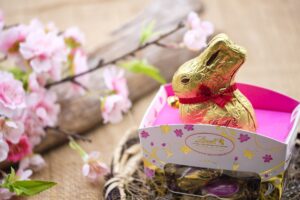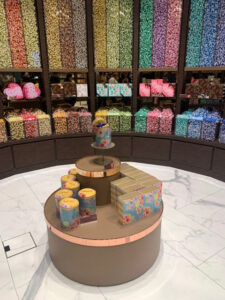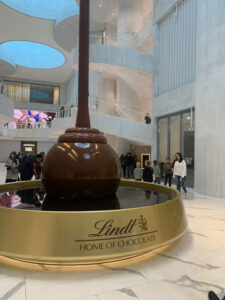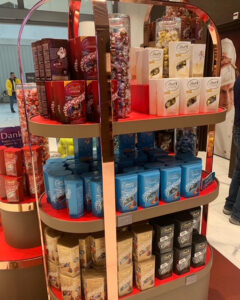 Chocolate Courses in the Lindt Home Of Chocolate

Lindt Home of Chocolate offers a range of chocolate courses for those who want to learn more about chocolate and how to create their masterpieces. These courses cater to individuals of all skill levels, from beginners to experienced chocolate makers.
Here are a few of the chocolate courses offered by Lindt:
The Walk-In Course in the Lindt Home of Chocolate
In this tutorial, you'll learn about the "walk-in adventure," when you and a few friends or acquaintances can witness beginner chocolate-making procedures at Lindt. You can discover the delicious world of chocolate.
Special Valentine's Day Course
Experience the unique Lindt vibe while making your own chocolate heart with the help of our Maîtres Chocolatiers. Create a personalized chocolate greeting and satisfy your sweet tooth with the pralines you painted yourself: the stuffed chocolate heart.
Precious Chocolate Bar Course
This course teaches you how to make your chocolate bar right down to the design. This allows you to choose whether you like milk chocolate's mild flavor or Surfin's deeper, more complex tones. While waiting for the cast bars to cool, you can read up on the fascinating history of chocolate and its development.
Noble Truffles Au Champagne Course
At the Lindt Chocolateria, you can create memorable experiences for yourself and those you care about. This session will teach you how to make the most exquisite champagne truffles.
Chocolate Lollipops and Other Figures Course
In this one, you will learn how to make delicious chocolate goodies and take them home during class. This thrilling introduction will throw you and your company into the world of chocolate.
Private and Corporate Courses
Lindt also offers private courses for your company. With this one, you can indulge in a unique perspective into the chocolate industry with them and share the experience with your staff, clients, friends, or family.
Lindt-Shop in the Lindt Home Of Chocolate

If you adore chocolate, you'll go crazy at the Lindt Shop inside the Chocolate Museum. In this shop, tourists can buy luxury chocolates from Lindt and other treats and trinkets as keepsakes. The store has many unique forms of chocolates, from the time-honored Lindor truffles to the most innovative releases.
If you still haven't had enough chocolate by then, you should check out the shop's 500+ square meters of chocolatey goodness. You can also find a photo booth here, where you can customize your images with various backgrounds (chocolate, Swiss landscapes, etc.).
Lindt Home of Chocolate is a must-see for every chocolate enthusiast. The museum provides a unique and wonderful experience with its rich history, quality chocolate products, and hands-on chocolate classes. There is something for everyone, from the beginner chocolate-making course to the professional chocolate-making school.
The Lindt Shop, nestled inside the museum, is ideal for purchasing quality Lindt chocolates. Don't miss the chance to experience the world of fine chocolate on your next Swiss travels trip – visit Lindt Home of Chocolate now!
Africa Booking flight Christmas Cruises European River Cruises Finland Flights France Grenoble Italy Lake Como Lapland San Marino Santa Claus Shopping Tips Travels Vacation rentals