Alsace, situated in eastern France, is a region steeped in history that traverses the annals of time, unearthing tales of great civilizations and cultural amalgamations that have defined its identity.
This captivating region's historical narrative is replete with intriguing facets, each resonating through the epochs.
The Roman Empire, in its resplendent glory, held sway over the territory of modern Alsace until the arrival of Julius Caesar, marking the 1st century BCE. A pivotal juncture in its history, Alsace was a vital bastion within the Roman Empire, a strategic hub on the arterial road connecting Rome and the heart of Germany. Traces of this era can still be glimpsed in the region's architectural relics and the vestiges of an empire's influence.
During the medieval epoch, Alsace's landscape was a mosaic of counties and holdings, an amalgamation of diverse cultures and lordships. The County of Alsace, in particular, emerged as a political and cultural crucible, shaping the region's character. The Alsatian half-timbered houses, an architectural hallmark of this time, continue to narrate the tale of a bygone era.
-Yet, it was Alsace's strategic location that precipitated its constant shifting of allegiances between France and Germany across the annals of time. This fluid boundary allowed the mingling of cultural influences, fostering bilingualism and evolving territorial limits. A region in perpetual flux, a cultural crucible.
The Treaty of Versailles in 1919 marked a pivotal chapter in Alsace's history. Following the tumultuous years of World War I, this region was once again embraced by France, altering its status and heralding a new beginning. However, the tumultuous years of World War II saw Alsace once more falling under German control. This period is underscored by the plight of many Alsatian residents, particularly those fluent in the French tongue, grappling with challenges and moral dilemmas due to their coerced association with the Nazi regime.
After the cataclysm of World War II, Alsace was reincorporated into the embrace of French territory. Present-day Alsace boasts a distinctive status, bearing autonomous legislation and unique cultural attributes, setting it apart from other regions in France.
The region's cultural heritage is an intricate tapestry interwoven with diverse traditions. It resounds with the harmonies of music, the jubilant celebrations of folk festivals, the artistry of half-timbered architectural masterpieces, and the delectable nuances of Alsatian cuisine. This is a place where the crossroads of French and German cultures create a unique mosaic of cultural inheritance.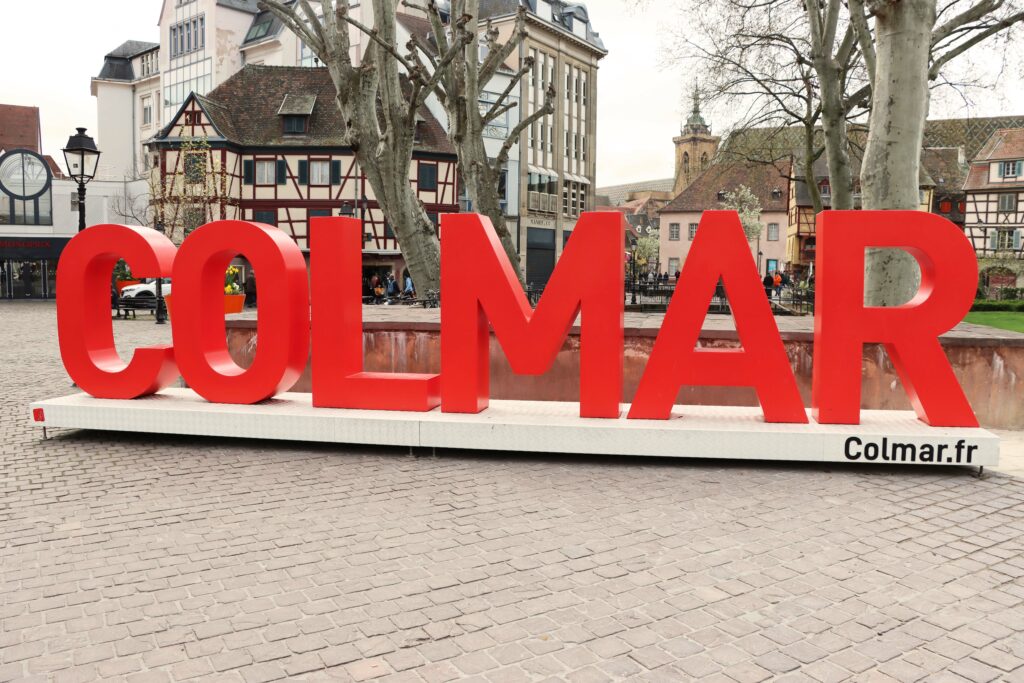 Alsace, France
The capital of Alsace, Strasbourg, situated on the eastern border, stands as a testament to the region's complex history. It serves not only as a political epicenter but also as a cultural hub where the Strasbourg Cathedral, a UNESCO World Heritage site, adorns the skyline. Strasbourg's meandering canals and charming locks add a distinctive flair to its atmosphere.
Mulhouse, region's second-largest city, is an industrial and scientific metropolis, boasting a rich heritage steeped in technological marvels. It is home to a plethora of museums, including the celebrated Automobile Museum and the Railway Museum, beckoning technology enthusiasts.
Colmar, the city of a thousand colors, is one of the region's jewels. Its picturesque historic center is adorned with the vibrant hues of half-timbered houses, blossoming balconies, and winding, inviting alleys. It is also the birthplace of the renowned sculptor Auguste Rodin.
While history and culture beckon from every corner, region's cuisine is a gastronomic voyage through time. Traditional Alsatian dishes, such as choucroute garnie (sauerkraut with sausages and charcuterie), flammekueche (an onion and bacon tart), and a myriad of sumptuous desserts like kugelhopf and Alsace pie, are cherished for their unique blend of French and German flavors. Culinary explorations in Alsace are a delight for the senses.
The allure of Alsace doesn't end with its delectable dishes and architectural wonders. The region is also renowned for its exceptional wines, including Riesling, Gewürztraminer, and Pinot Gris. Local vineyards, steeped in tradition, offer wine enthusiasts an opportunity to taste and learn about the art of winemaking.
In conclusion, Alsace's rich and intricate history, diverse culture, and unique status within France paint a tapestry of compelling stories and experiences. Its cities, each possessing a distinct character, beckon travelers to embark on a journey through time, to explore the essence of a region where the confluence of histories has left an indelible mark.