Located in the heart of Switzerland, the picturesque town of Zug has garnered global attention as a thriving hub for technology, crypto and finance.
With its scenic landscapes, favorable business environment, and low taxation policies, the city has become known as the "Crypto Valley" and a sought-after destination for businesses, entrepreneurs, and digital innovators. In this article, we will explore Zug's rise as a global economic powerhouse, its association with blockchain technology, and the benefits of its low taxation policies.
Economic Hub Status:
Despite its modest size, Zug has earned a reputation as a major economic hub, attracting both established corporations and startups alike. The town's strategic location in central Switzerland, with excellent transport connections, has played a vital role in its economic success. This city proximity to Zurich, Switzerland's financial capital, and its accessibility to major European cities have made it an ideal base for businesses.
The town's business-friendly environment has also contributed to its growth. Switzerland, in general, has a reputation for political stability, strong rule of law, and a well-functioning legal system, making it an attractive destination for businesses. Zug, in particular, has implemented policies that foster innovation and entrepreneurship. The local government has actively supported the establishment of technology and research parks, providing a conducive environment for startups and research institutions to thrive.
The Rise of Crypto Valley:
One of the key factors behind Zug's economic success is its association with blockchain technology. In recent years, this city has become a global epicenter for blockchain and cryptocurrency companies, earning the moniker "Crypto Valley." The town's forward-thinking approach, supportive regulatory framework, and a community of like-minded individuals have contributed to this phenomenon.
Zug's journey as the Crypto Valley began with the establishment of the Ethereum Foundation in 2014. Ethereum, a decentralized blockchain platform, attracted attention from developers and entrepreneurs around the world. The foundation's presence in Zug laid the foundation for the town's reputation as a hub for blockchain innovation. Since then, the city has witnessed a rapid growth of blockchain startups, attracting talent and investment from all corners of the globe.
Supportive Government Policies:
Success as the Crypto Valley can be attributed, in part, to the supportive policies implemented by the local government. The Canton of Zug has embraced blockchain technology, recognizing its potential to transform various industries and create new economic opportunities. The government has actively engaged with blockchain companies, providing guidance and regulatory clarity while maintaining an environment that encourages innovation.
In addition to the government's support, the city benefits from its well-established infrastructure, including reliable internet connectivity and a robust financial sector. This infrastructure, combined with a highly educated workforce and a culture of collaboration, has created an ecosystem that fosters growth and attracts entrepreneurs and investors from around the world.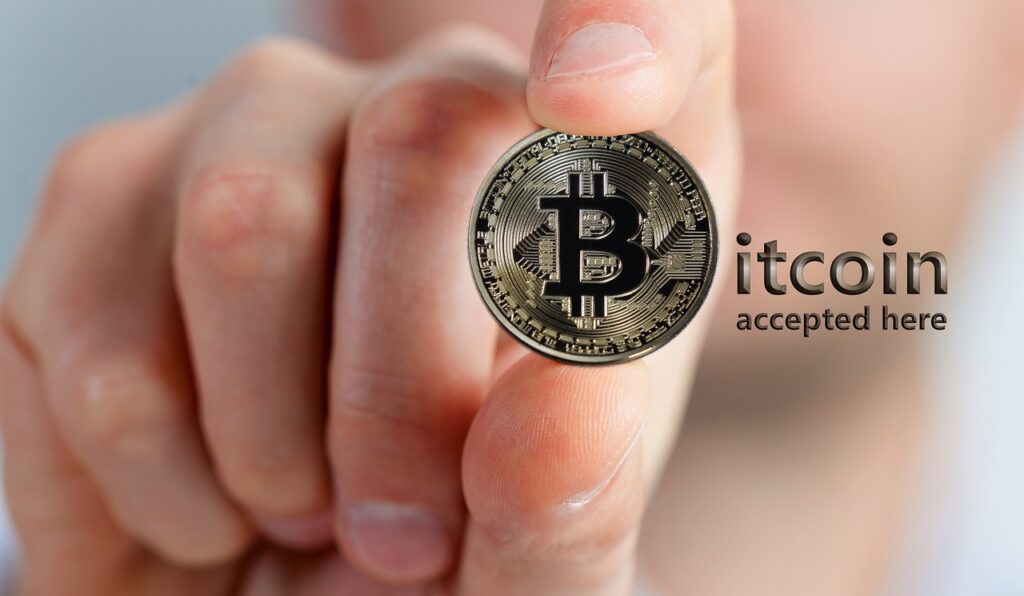 Low Taxation Policies:
Another crucial aspect of Zug's appeal is its attractive taxation policies. Switzerland, as a whole, has a reputation for low taxes, and Zug takes this advantage even further. The town offers one of the lowest corporate tax rates in Switzerland, making it an appealing destination for businesses seeking tax optimization strategies. The low taxes, combined with the stability and transparency of the Swiss financial system, have made Zug an attractive location for companies looking to establish their headquarters or regional offices.
Zug's low taxation policies extend beyond corporations. The town also offers favorable tax conditions for individuals, making it an attractive place for high-net-worth individuals and entrepreneurs to reside. The combination of a favorable tax regime, a high quality of life, and the stunning natural beauty of Zug's surroundings has made it a popular choice for those seeking a desirable place to live and work.
Looking to the Future:
As the city continues to grow and evolve, it faces new challenges and opportunities. The rapid advancement of blockchain technology, coupled with the increasing global interest in cryptocurrencies, presents both exciting possibilities and regulatory considerations for the city. The local government is continuously adapting its policies and regulations to ensure a balance between fostering innovation and maintaining financial integrity.
Zug's commitment to remaining at the forefront of blockchain technology is evident in its initiatives and partnerships. The town actively collaborates with universities and research institutions to facilitate knowledge exchange and skill development. The establishment of incubators and accelerators further supports the growth of blockchain startups, providing them with mentorship, resources, and access to funding opportunities.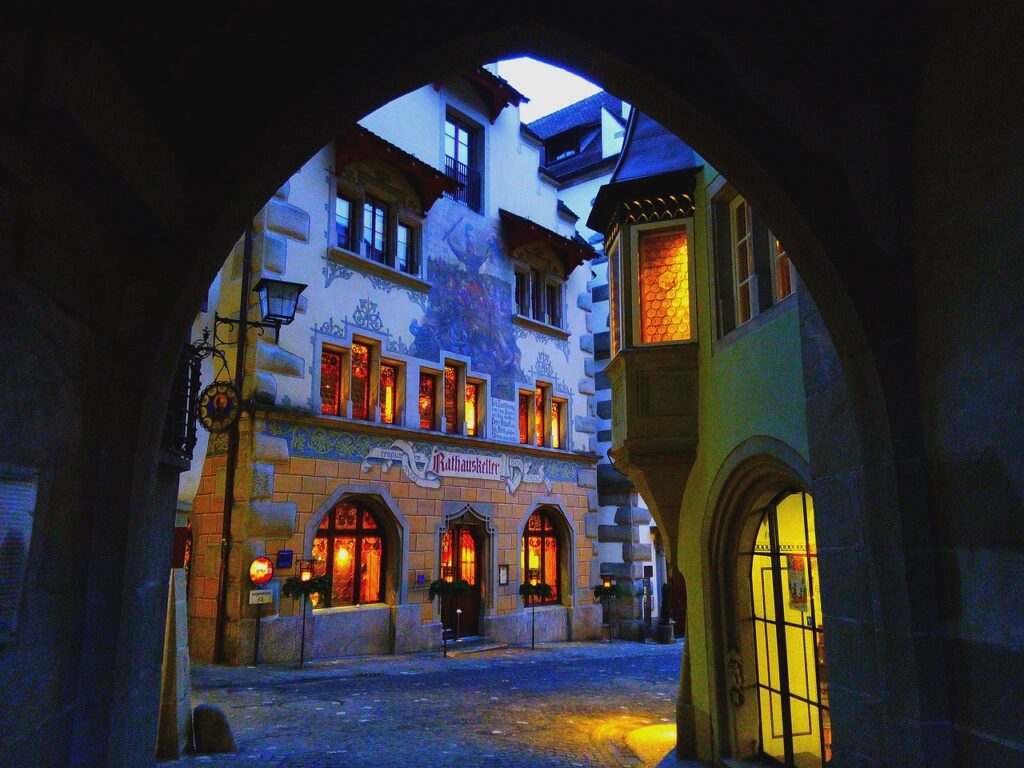 In addition to blockchain, the city continues to attract businesses from a wide range of industries. Its favorable business environment, well-established infrastructure, and skilled workforce make it an ideal location for companies looking to establish a presence in Europe. Zug's economic diversity, with sectors such as finance, pharmaceuticals, and technology flourishing alongside blockchain, ensures a resilient and sustainable economy.
While Zug's low taxation policies have been instrumental in its economic success, they have also drawn scrutiny from international bodies seeking to address tax avoidance. The local government remains committed to upholding international standards and ensuring transparency, actively engaging in discussions with international organizations and adopting measures to combat money laundering and illicit activities.
Zug's success as the Crypto Valley has not only benefited the town itself but has also had a positive impact on the wider Swiss economy. The presence of blockchain companies and the innovative spirit they bring have positioned Switzerland as a global leader in blockchain technology. The collaborations and synergies formed within the Crypto Valley ecosystem have led to advancements in various sectors, including finance, supply chain management, and digital identity verification.
As the city looks to the future, it strives to maintain its status as a leading hub for technology and finance. The town aims to attract and retain top talent, supporting initiatives that promote education and skill development in emerging technologies. Additionally, it continues to explore opportunities for international collaboration and partnerships, recognizing the importance of a global network for innovation and economic growth.
In conclusion, Zug, Switzerland, has emerged as a global powerhouse in the fields of blockchain technology, finance, and innovation. With its favorable business environment, supportive government policies, and low taxation, Zug has cultivated an ecosystem that encourages entrepreneurship, attracts investment, and fosters technological advancements. As the Crypto Valley, this city stands at the forefront of the blockchain revolution, contributing to the transformation of industries and shaping the future of finance. With its rich history, stunning landscapes, and commitment to excellence, Zug remains a beacon of opportunity and an example of a thriving economic hub in the heart of Europe.
Africa Booking flight Christmas Cruises European River Cruises Finland Flights France Grenoble Italy Lake Como Lapland San Marino Santa Claus Shopping Tips Travels Vacation rentals