Nestled in the heart of Germany's picturesque Baden-Württemberg region lies a shopping haven that transcends the ordinary outlet experience. Wertheim Village, located just an hour's drive from Frankfurt, offers visitors an enticing blend of luxury shopping, charming European ambiance, and exceptional discounts. This retail gem, part of the prestigious Chic Outlet Shopping collection, invites travelers and fashion enthusiasts to indulge in a retail therapy experience like no other.
Wertheim Village – A Retail Oasis in the Heart of Germany
Wertheim Village, situated near the historic town of Wertheim, is a retail oasis that beckons both locals and tourists alike. Stepping into this shopping village feels like entering a world where fashion meets architecture, and tradition meets modernity. The design of the village is reminiscent of a charming European village, complete with cobblestone streets, cozy boutiques, and beautifully landscaped gardens. It effortlessly marries the elegance of luxury shopping with the charm of the region's history.
World-Class Brands at Outlet Prices
One of the primary draws of Wertheim Village is its impressive lineup of world-renowned brands and designers. Visitors can explore more than 110 boutiques, each offering a curated selection of products at outlet prices. Fashion enthusiasts will be delighted to find their favorite labels such as Prada, Gucci, Michael Kors, and Burberry, among others. The village's extensive range ensures that there's something to cater to every style and budget.
Indulge in the sweet, traditional Parisian macarons at Ladurée in Wertheim Village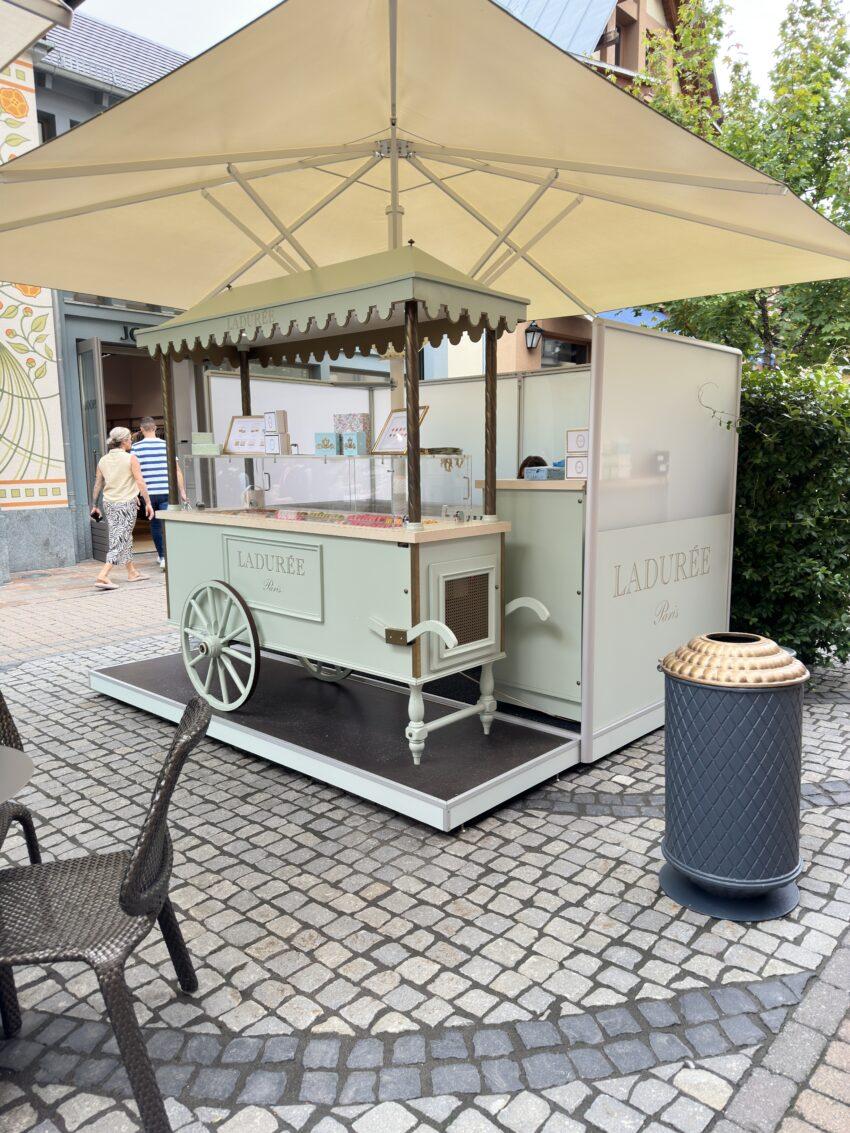 Transport yourself to the heart of Paris as you savor these delicate, colorful confections that have enchanted taste buds for generations. Ladurée's macarons are a delightful blend of crispy shells and sumptuous fillings, offering a harmonious symphony of flavors in each bite. Whether you're a macaron aficionado or a first-time enthusiast, Ladurée's offerings are sure to delight your palate and provide a taste of timeless French elegance right in the heart of Wertheim Village. Treat yourself to these iconic sweets and experience a slice of Parisian culinary artistry like no other.
Shoppers can discover not only clothing and accessories but also a selection of home décor and lifestyle brands. From fine jewelry to premium leather goods, Wertheim Village has everything to fulfill your shopping desires.
The Luxury Shopping Experience
What sets Wertheim Village apart from traditional outlet malls is its unwavering commitment to offering a luxury shopping experience. The boutiques are exquisitely designed and offer an atmosphere of exclusivity. Knowledgeable and multilingual staff are at your service, ensuring a seamless and personalized shopping experience. Whether you're seeking fashion advice or assistance in locating specific items, the attentive staff is always ready to assist you.
Moreover, the village's pleasant ambiance encourages leisurely strolls and exploration. You can take in the scenic surroundings, enjoy a coffee at one of the charming cafes, or simply revel in the joy of finding incredible deals on high-end fashion.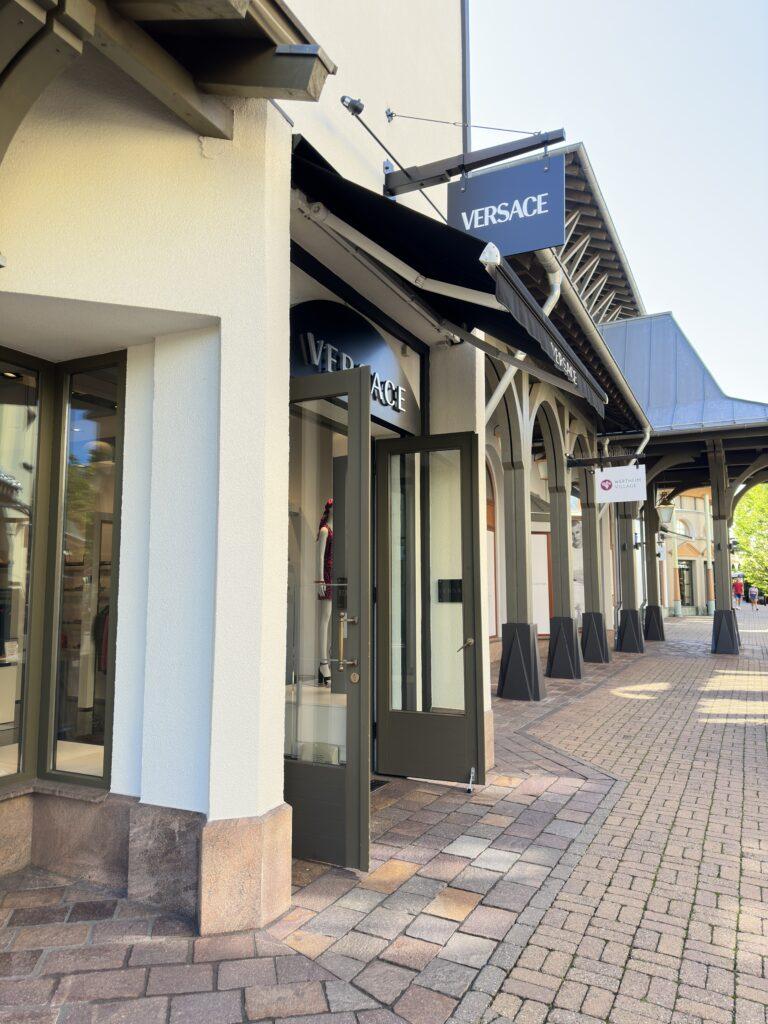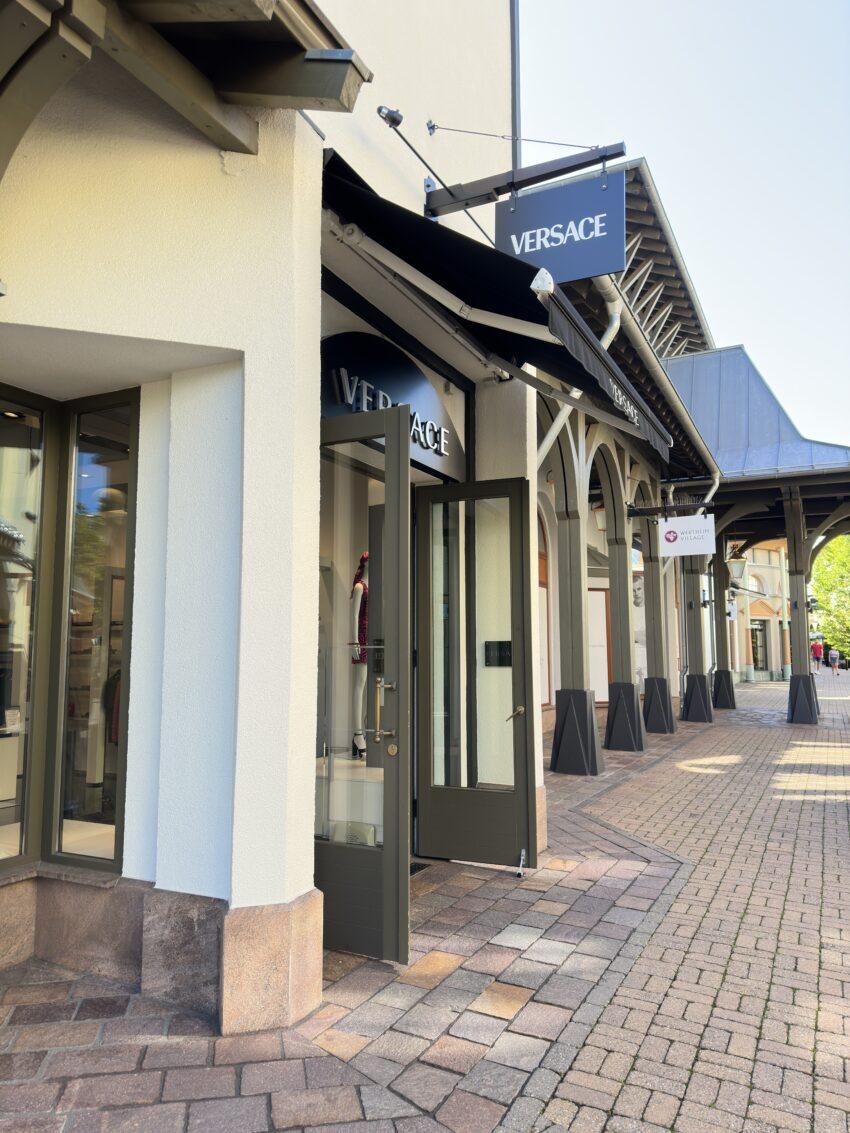 Seasonal Sales and Promotions
Wertheim Village is renowned for its seasonal sales and promotions, which make luxury shopping even more accessible. Throughout the year, the village hosts special events and promotions, offering shoppers the opportunity to score exceptional deals on their favorite brands. Whether you're visiting during the summer sales or the festive holiday season, you can expect to find significant discounts on a wide range of products.
It's advisable to check the village's website or inquire with the staff about any ongoing promotions and sales during your visit to maximize your savings.
Exploring the Surrounding Region
While Wertheim Village is undoubtedly a retail paradise, the surrounding region offers a wealth of cultural and recreational activities for visitors to explore. The town of Wertheim itself is a charming destination, boasting a medieval town center, a beautiful castle, and the confluence of the Tauber and Main rivers.
Nature enthusiasts can take advantage of the nearby Spessart Nature Park, where hiking and outdoor adventures await. Additionally, the picturesque Romantic Road, a famous tourist route in Germany, passes through this region, making it an ideal starting point for a road trip filled with historic towns and breathtaking landscapes.
Getting to Wertheim Village
Accessing Wertheim Village is convenient, whether you're arriving from Frankfurt or other nearby cities. The village provides ample parking, and for those without a car, a shuttle service operates from various locations, including Frankfurt. The ease of transportation ensures that you can plan a day trip or a more extended shopping excursion with ease.
Wertheim Village is a true retail gem in Germany that offers a unique blend of luxury shopping, cultural exploration, and culinary delights. Whether you're a fashion enthusiast hunting for designer deals or a traveler looking to immerse yourself in the beauty of the Baden-Württemberg region, this shopping village has something to offer. With its world-class brands, charming ambiance, and commitment to customer satisfaction, Wertheim Village stands as a testament to the excellence of outlet shopping in Germany. Make sure to include it in your itinerary for an unforgettable shopping experience.
Wertheim Village featured a diverse range of high-end fashion and lifestyle brands. However, it's important to note that the brand lineup in outlet villages like Wertheim Village can change over time due to leasing agreements and brand decisions. Therefore, it's advisable to check the official Wertheim Village website or contact them directly for the most up-to-date information on the brands currently available.
That said, some of the prominent brands that were often found at Wertheim Village included Prada, Gucci, Michael Kors, Burberry, Hugo Boss, Calvin Klein, Furla, and many more.
Regarding the working hours, please also verify this information on their official website or by contacting the village directly, as operating hours can change, especially during holidays or special events. Typically, outlet villages like Wertheim Village have extended hours compared to regular stores, making it convenient for shoppers. However, it's always best to confirm the current opening and closing times to plan your visit accordingly.